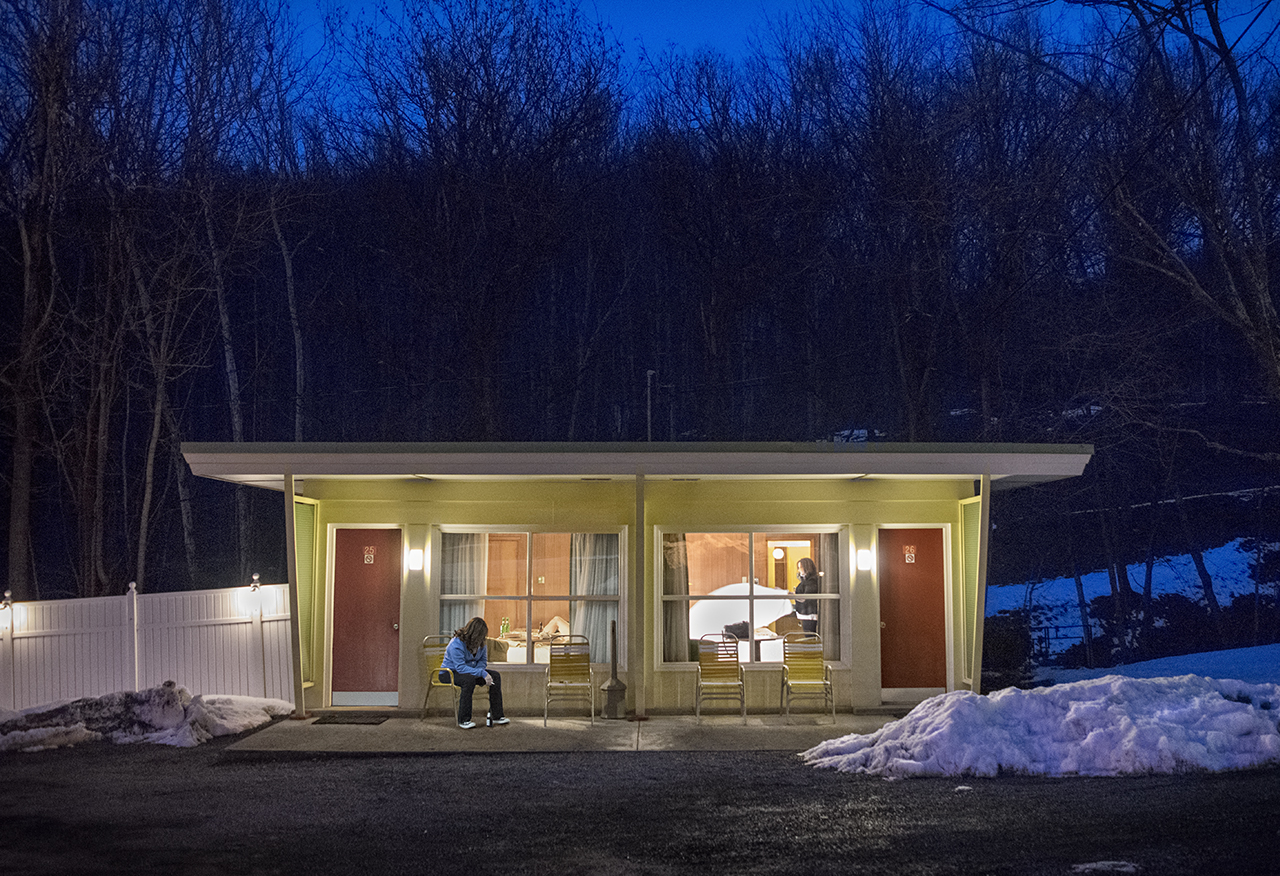 2019 "Night", 28th Annual Juried Exhibition, The Mansion at Strathmore, Bethesda, MD
- Best of Show
2018 Cumberland Valley Photographers Exhibition, Washington County Museum of Fine Art, Hagerstown, MD
- Top Juror's Award
2018 Portals Exhibition, New York Center for Photographic Art
- Juror's Selection
2017 Allegany National Photography Competition & Exhibition, Saville Gallery Cumberland, MD
- Best of Show
- People's Choice Award
- I thought about this photograph for about a year before attempting to pull it off. I rode by this motel a few times a week and couldn't stop thinking about what kind of story could be told through a still image with this structure as the setting.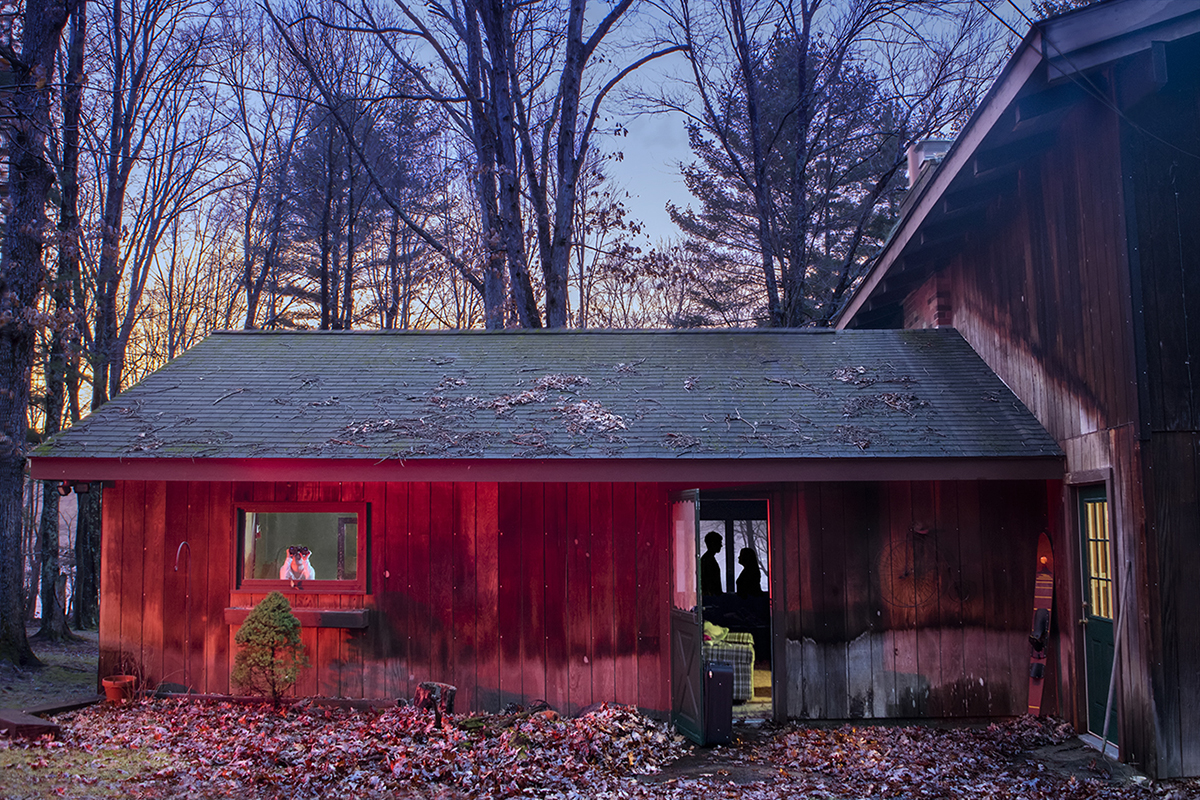 2019 Cumberland Valley Photographers Exhibition, Washington County Museum of Fine Art, Hagerstown, MD
- Best of Show
2018 Allegany National Photography Competition & Exhibition, Saville Gallery, Cumberland, MD
- People's Choice Award
The second installment in my "Peripeteia" series. This is a staged photograph at my family's lake house in Swanton, MD on Deep Creek Lake. I came up with this composition while on a summer visit and went back in the winter to set up the shot.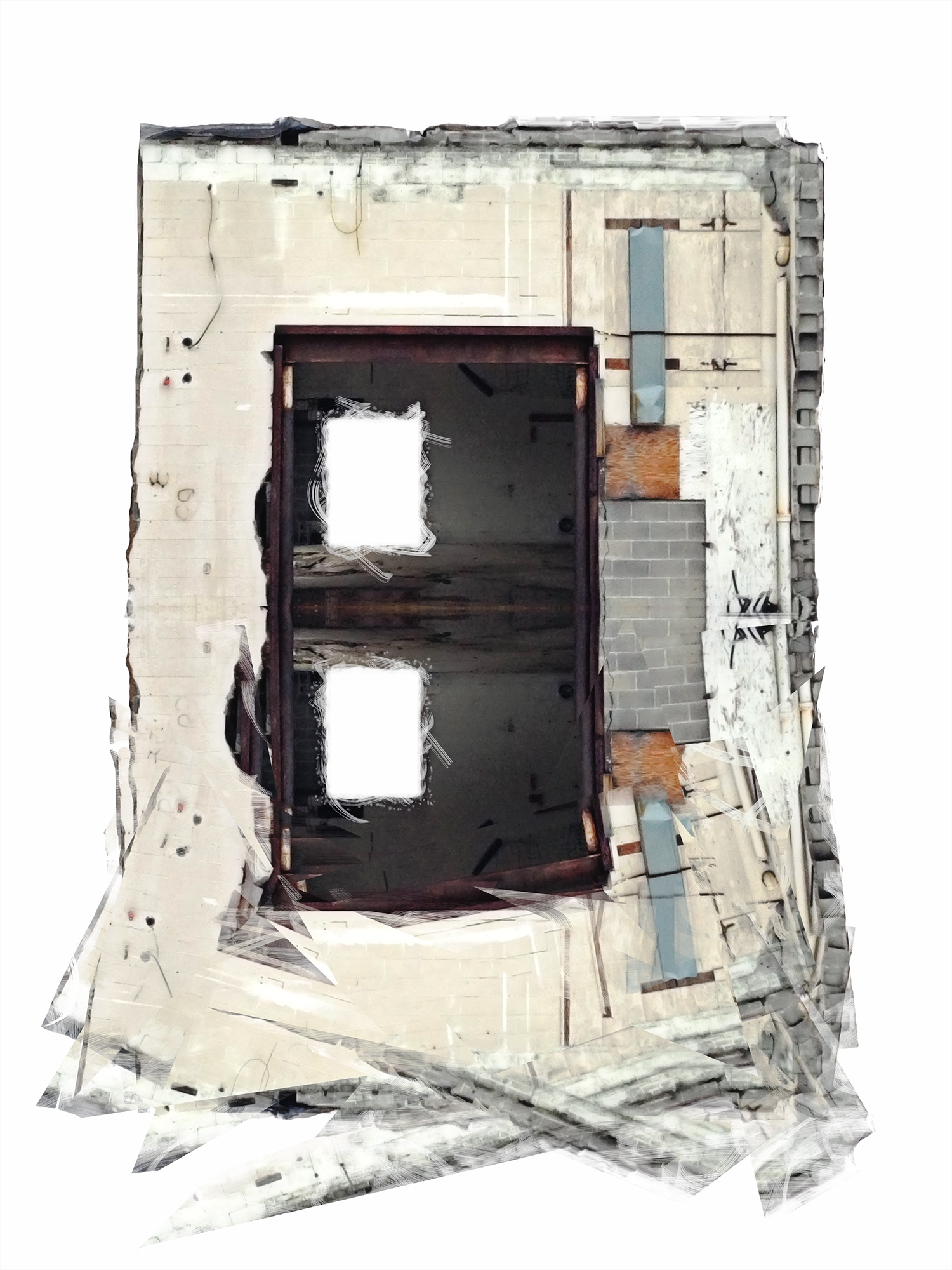 2014 Tri-State Photography Exhibition Saville Gallery, Cumberland, MD
- 1st Place: Special Effects Category
2018 Portals Exhibition New York Center for Photographic Arts
- Honorable Mention
This show really gave me the confidence and motivation to start doing digitally manipulated photography and photography in general more regularly. This piece received a lot of attention during the opening reception, which made me realize it would make for an interesting series...which would become my first.
2015 Allegany Arts Council Member's Show
Saville and Schwab Galleries, Cumberland, MD
1st Place: Professional Category
Animalia: Rooster
The rooster has become a crowd pleaser. It was one of my first few attempts at digital manipulation. The rooster was in an enclosure on a horse farm going towards Oldtown, MD.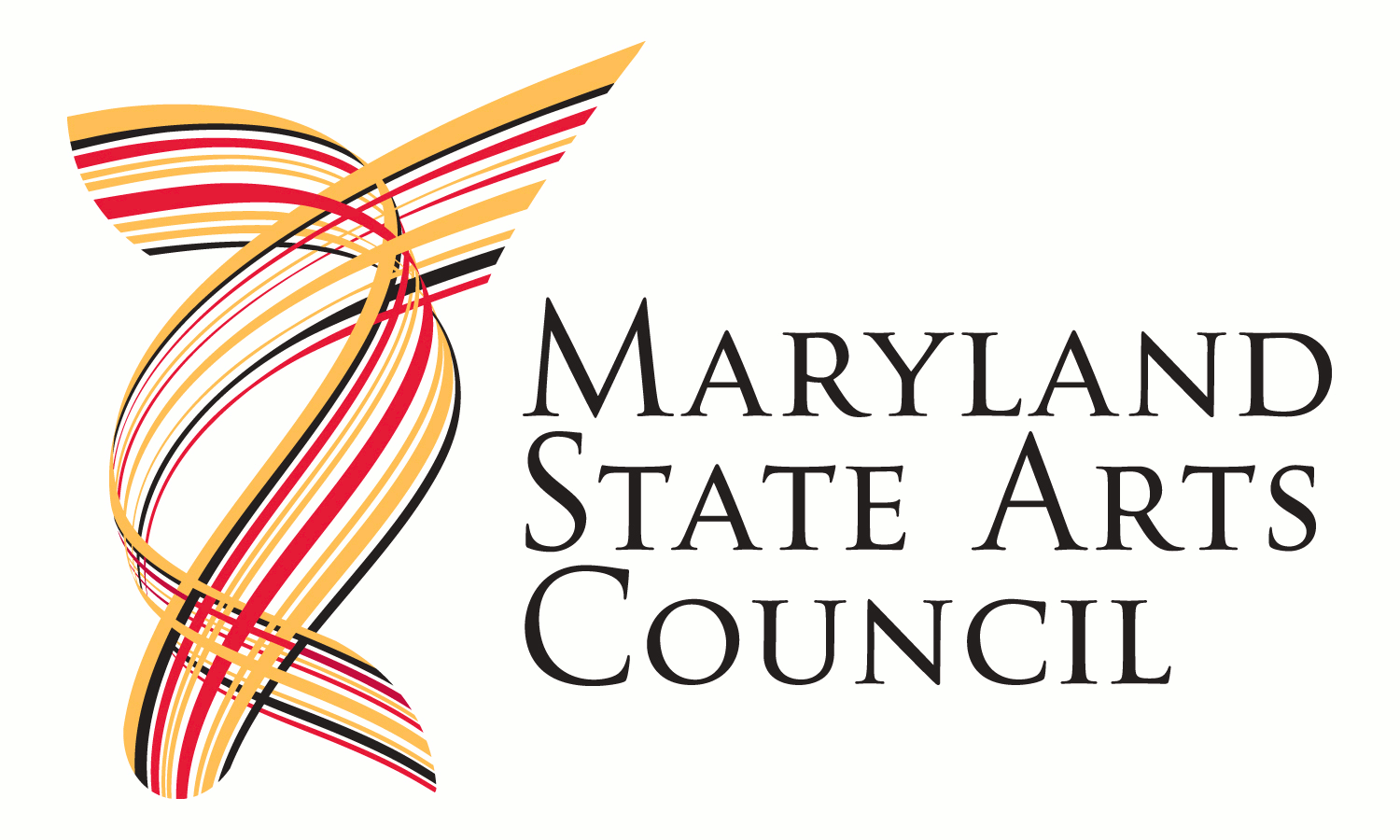 2015 Individual Artist Award
Maryland State Arts Council
Visual Arts: Photography Category
Superposition Series
I had met a few professional photographers during the course of the past few years at different art openings. After receiving an award for Superpostion #1 and showing a few more newly finished images in the series to artists I respect, I was told to apply for an Individual Artist Award. This worked out because they only offer the Photography category every three years. I submitted what I had completed in the series and was blown away to receive the award months later!
2012 Tri-State Photography Exhibition
Saville Gallery, Cumberland, MD
1st Place: Special Effects Category
Anatomy of an Observed World
-this piece received Honorable Mention in a show titled "La Bella Vita" later in the year in the same gallery.
First time attempting a digitally manipulated photograph for a competition. It is three photos put into one image. First is the background, which is the landscape of Cumberland, MD at sunrise. Second is a photo of myself turned into a silhouette and lastly is a reflected apple tree to represent lungs. There are some metallic scratches overlaid as texture as well.